About Us
---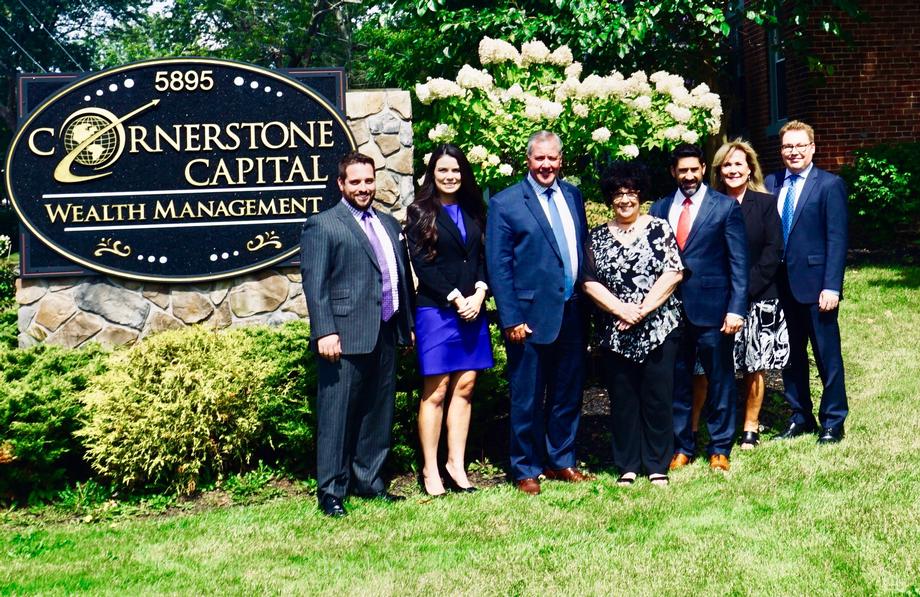 ---
Our Mission:
To provide professional advice and information tailored to the specific goals of our clients, with the support, trust, and dedication from our team to care for each client as if they were part of our family.
Why We're Different
At Cornerstone Capital, trust, service, and results are the hallmarks of our business.
Advice
you can trust
We are independent advisors who do not have an allegiance to any product or company in the financial services industry.
Service you can count on
We often hear that clients don't hear from their advisors often enough; or that there are a lot of meetings but nothing much gets done; or that they only receive reactive recommendations, making a move only after something happens in the market.
At Cornerstone Capital, we work individually with each client, set up a personalized communication plan to make sure you are frequently contacted and updated, and offer a proactive investment strategy that prepares for current market conditions.
Results you can measure
Even if you are happy with your current advisor's services, your portfolio may still not be performing as well as you expected. The financial professionals at Cornerstone Capital will be happy to review your portfolio at no obligation and give you a second opinion. We believe that while traditional buy and hold investment strategies may have worked in the past, today's investment world requires a new approach. At Cornerstone Capital we practice true tactical investment management which is a proactive approach that helps prepares for current market conditions. Our clients also have access to all their accounts through an independent, third-party custodian, so you can review and measure your investments' performance at any time.
How We Work With You
One-on-one service
We work with our clients on a one-to-one basis and communicate clearly in everyday language, so you understand what you own, how it works and what to expect.
Personalized communication plans
We set up a communication plan to make sure you are frequently contacted and updated on strategies and results based on your goals, feelings, family dynamics, and tolerance for risk.
No extra service fees
Our fees are based on a percentage of assets under management, so we are compensated according to how well we perform for you. You are never charged for any personal meeting or telephone time.
Outstanding professional knowledge and experience
Our managing partners, Joseph M. Ervolina and Robert C. Meissner III